i just recently cleaned all carbs and lines and got my engine running. and it sounds to be running good but when i switch the engine into high gear it just stays in low and the throttle arm bar doesnt move at all. there is a black electric
box right next to the rod that appears to be what controls it, any ideas what may be keeping my boat from shifting into high gear? thanks ,
new boat owner darin.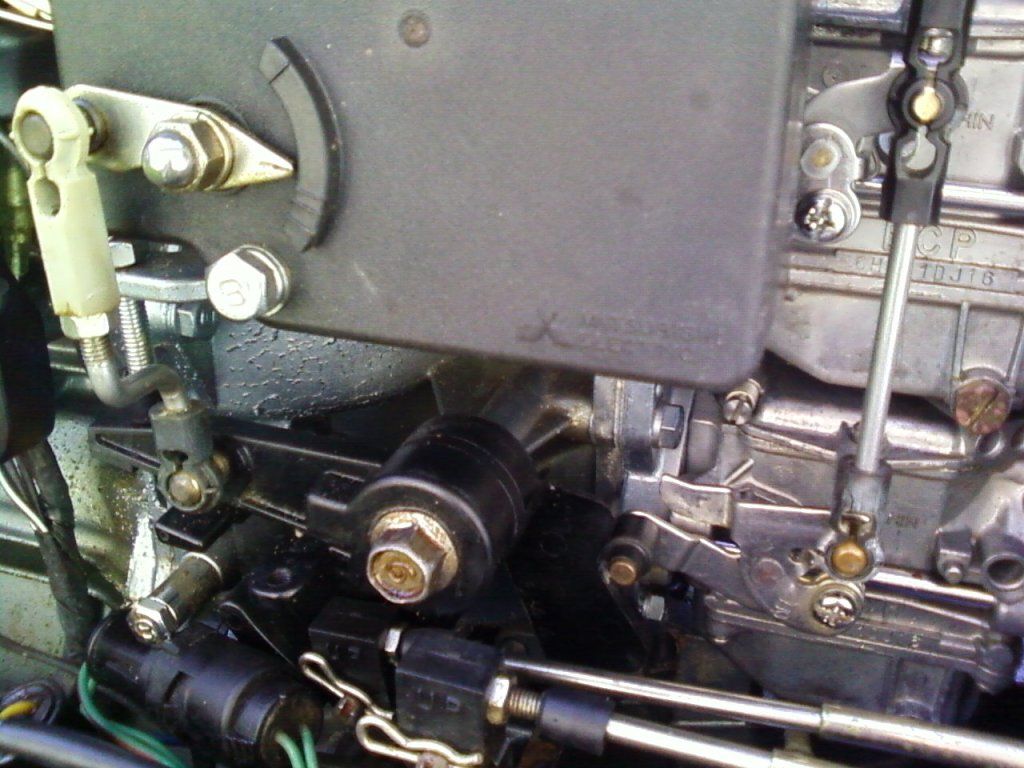 you see the throttle arm rest againt the black arm from the electric box above? when i shift into high from low it does nothing. maybe my console hand shifter is going bad or else its in slow mode and im not gettting enough water in with water ears on it. but when i take it out it still wont shift up. could this be my engine is in slow mode? i just recently inherited it and it sat for five years. was running fine last time out five years ago.